Hi everyone,
during the recent good weather period I had the chance to image Stephan's Quintet and NGC 7331 for one night. This was the result: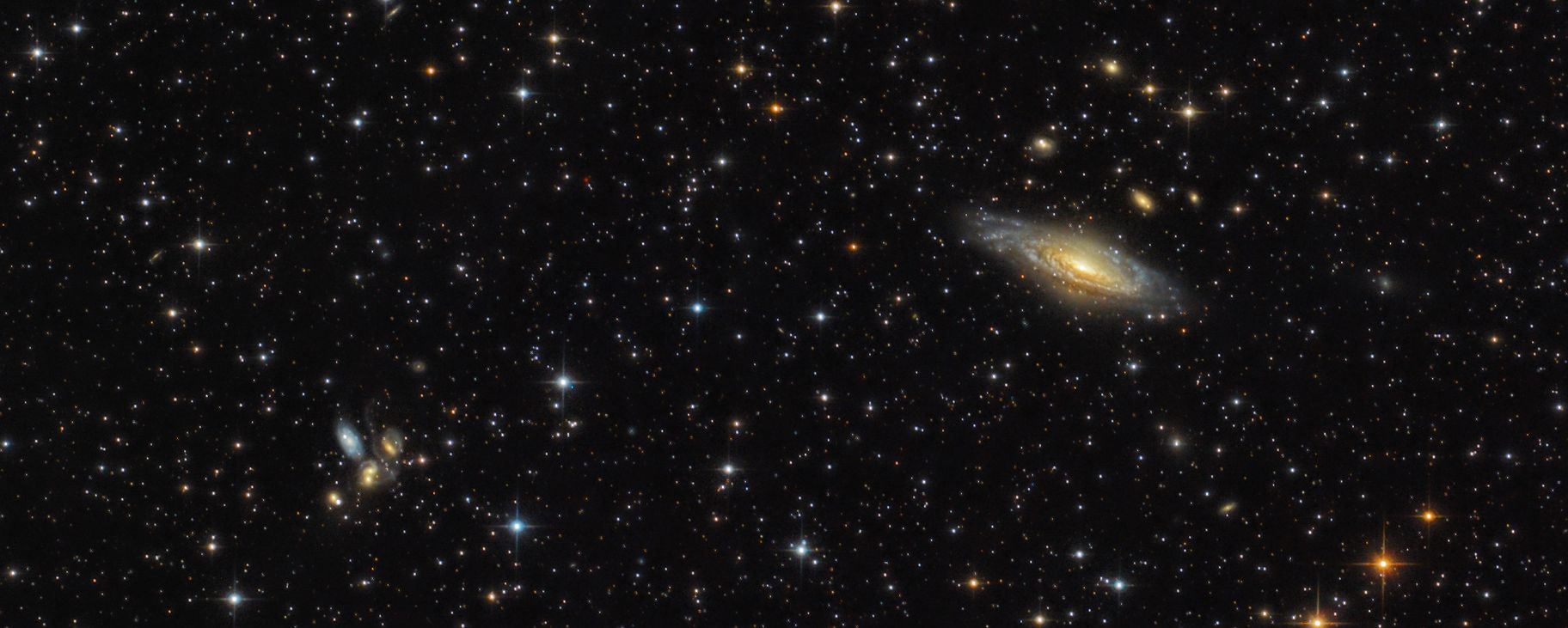 Since the galaxies are quite small (or rather far away, right?) and I only have 750 mm FL at hand, the image is heavily cropped. But I think it turned out not too bad. For details see
https://www.astrobin.com/8zo98h/
@admin
I repeatedly noticed recently when processing galaxies I am missing a little feature. The automatic star mask is a great first approximation but when reviewing the mask in order to unmask a galactic core or a detail within a galaxy, it is hard to discern if a star is underneath the green mask or non star detail. Thus it would be handy if there was a button to blend the mask in and out. Would this be possible?
Regards
Stefan