Hi All,
The Ikarus Observatory project has released yet another
nice dataset on the SGL forums
, recording M33 in Ha, luminance and individual RGB filters.
Combining Ha narrowband with visual spectrum data is the subject of many posts and requests for assistance.
That is simply because there is no one right answer or technique, with many variables to take into consideration. There are many, equally valid ways to combine visual spectrum and narrowband data.
Here specifically, we are dealing with deep, long exposed Ha data, and and object that does
not
primarily emit at wavelength. This means that your considerations are different to, say, a H-II object where Ha is almost identical to its visual counterpart (due to it being the biggest contributor to detail).
For Ha data/detail in galaxies such as M33 or M31, you can choose to accent the visual spectrum data, rather than, say, blend it with the red channel (or use it as luminance).
So, what you can do here, is process the LRGB dataset as normal. So you end up with, say, something like this;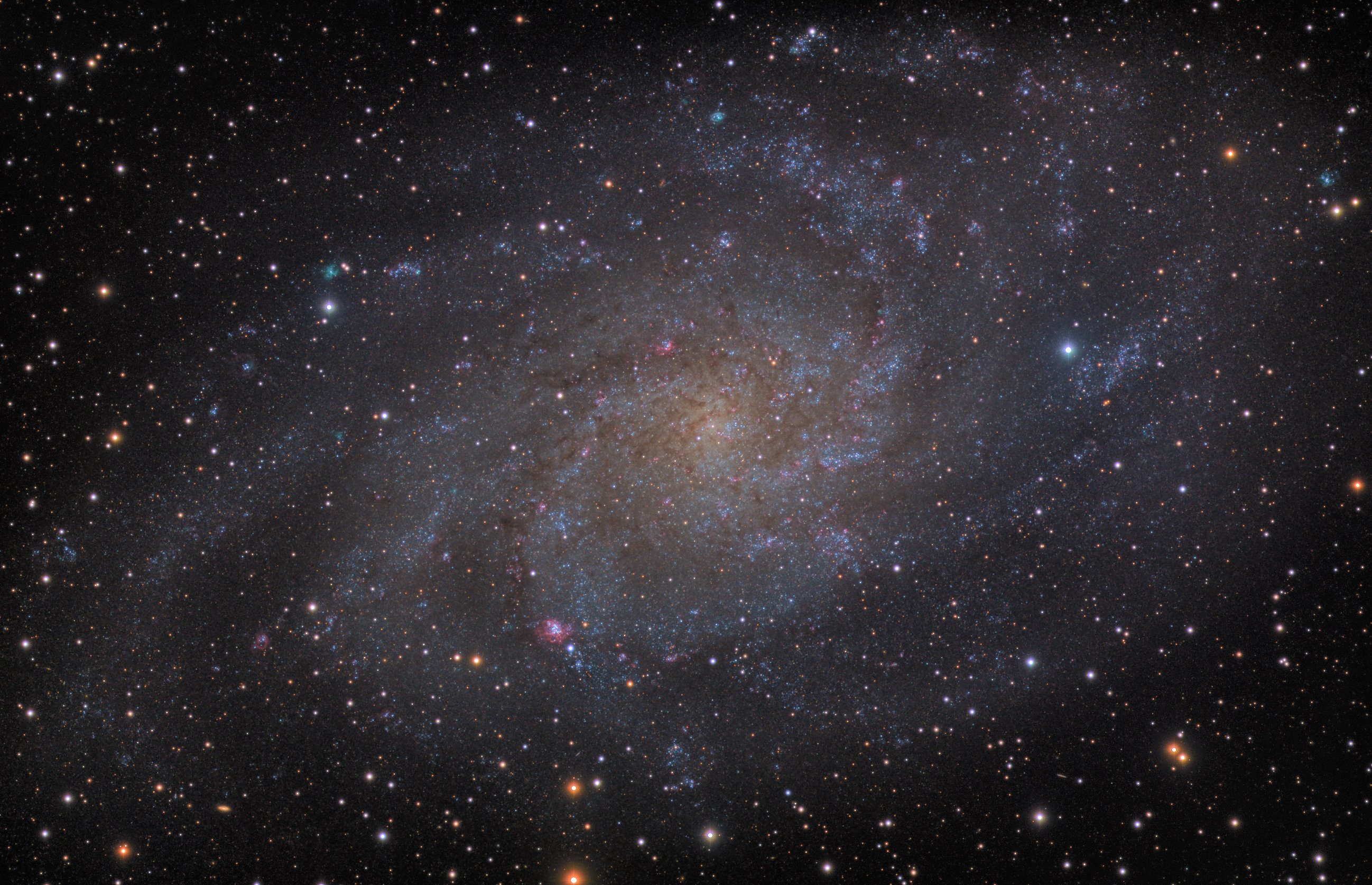 (mostly defaults used)
Save this image away.
Then, process the Ha in mono, really simply (a Wipe and AutoDev is enough) for something like this;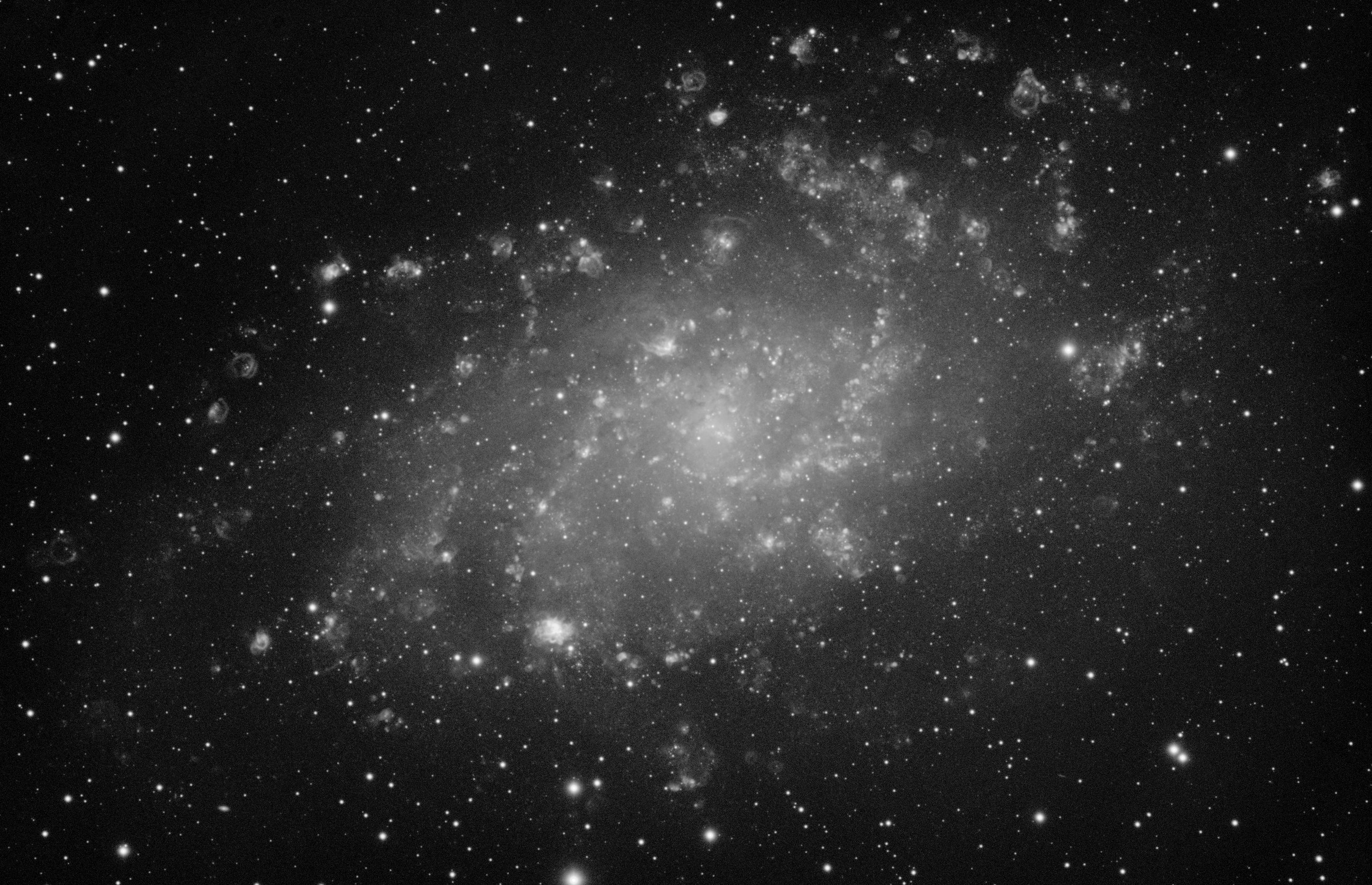 Now, save this image away as well.
Launch the Compose module, and load your process Ha image as red.
Set Color Ch. Interpolation to Off, and set 'Luminance, Color' to 'RGB, RGB (Legacy Software)'.
These settings will extract the pure red channel. Upon 'Keep'ing there is no need to start Tracking (this data has already been processed and stretched).
Now launch the Layer module, and Open the visual spectrum-processed dataset in the foreground.
Finally, set Layer Mode to Lighten and voila - you visual spectrum dataset is now showing Ha accents;
You can tweak this to taste with setting the Blend Amount, and using different Brightness Mask Modes on the ouput composited with the visual spectrum dataset if you wish.
You end up with something like this;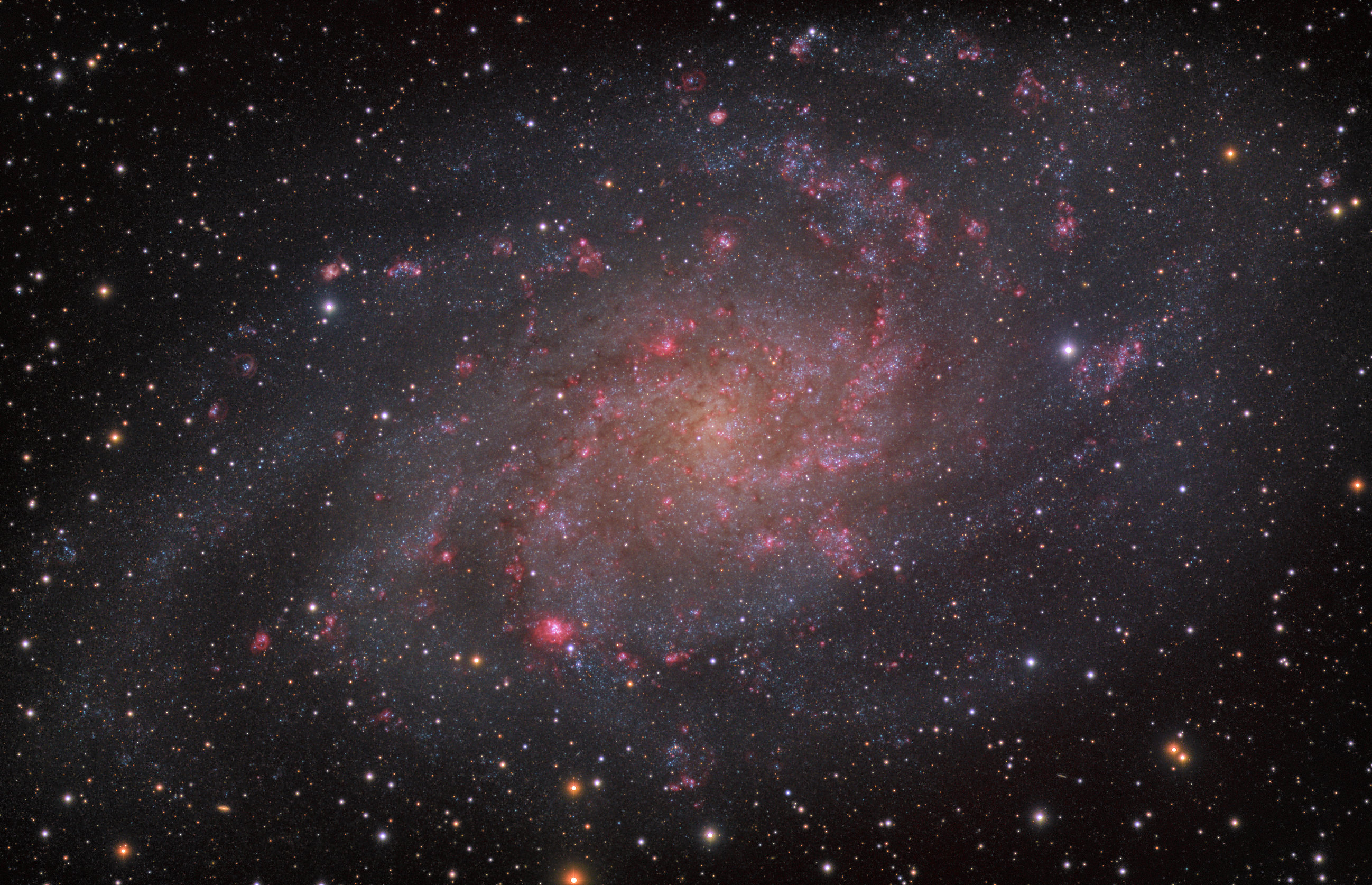 I hope this helps anyone!